In the administration of your staff access, you can make basic settings for your account.
You can access the administration of your staff access via the administration icon (cogwheel) at the bottom left or via your staff icon at the top right.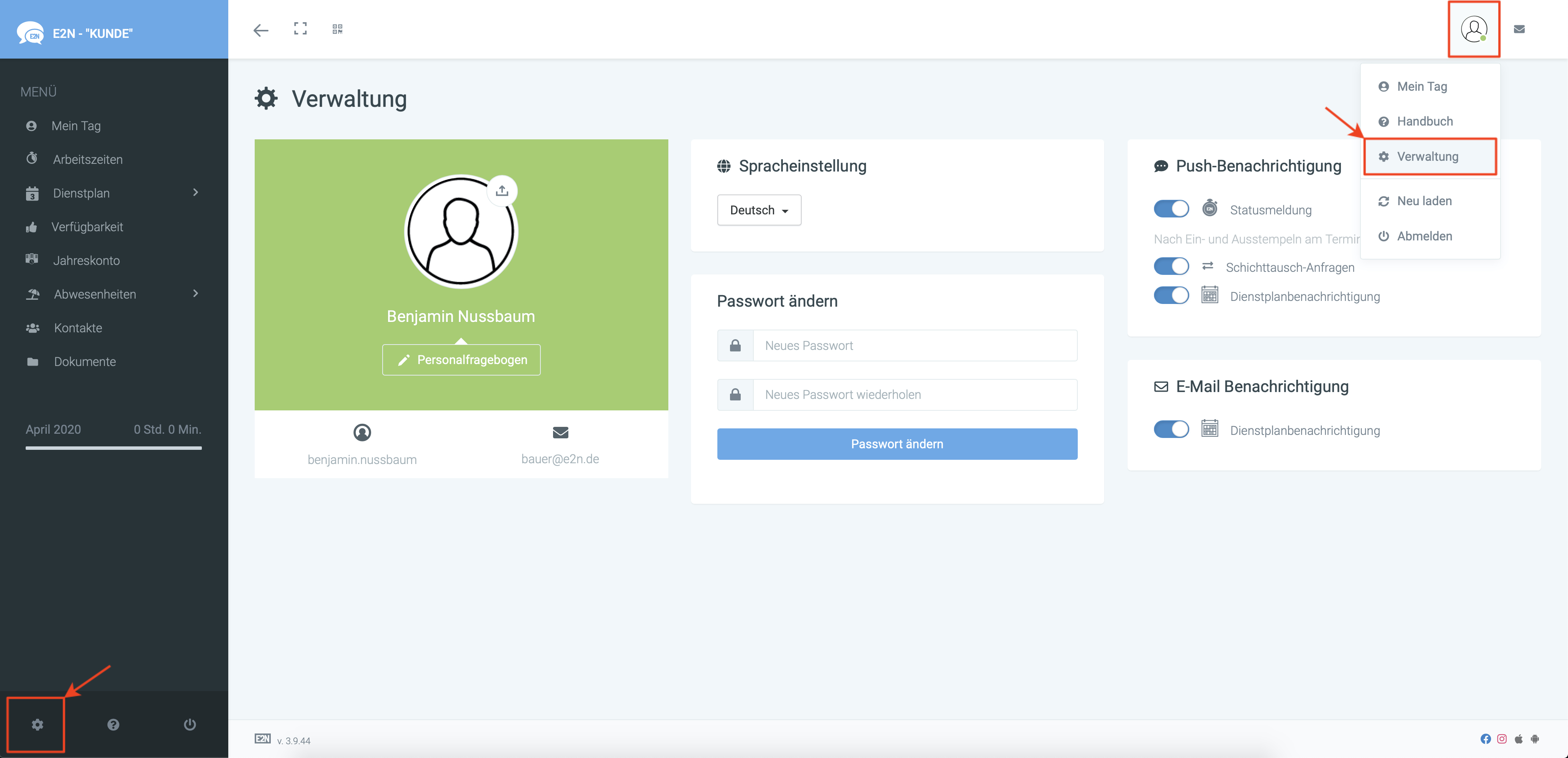 1 Employee record
Thanks to the digital employee record, your data is always up to date. Read more: Fill in the employee record.

2 Profile picture
If you wish, you can upload your own profile picture. This picture will only be displayed to you, not in the manager account of your business.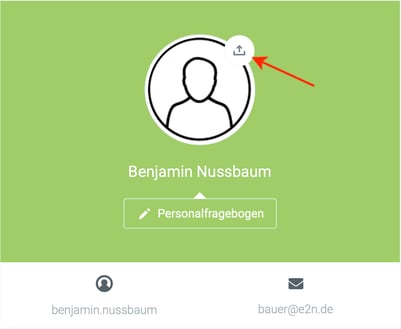 3 Language
In the language setting, you can currently choose between German, English, Spanish, French, Romanian and Arabic.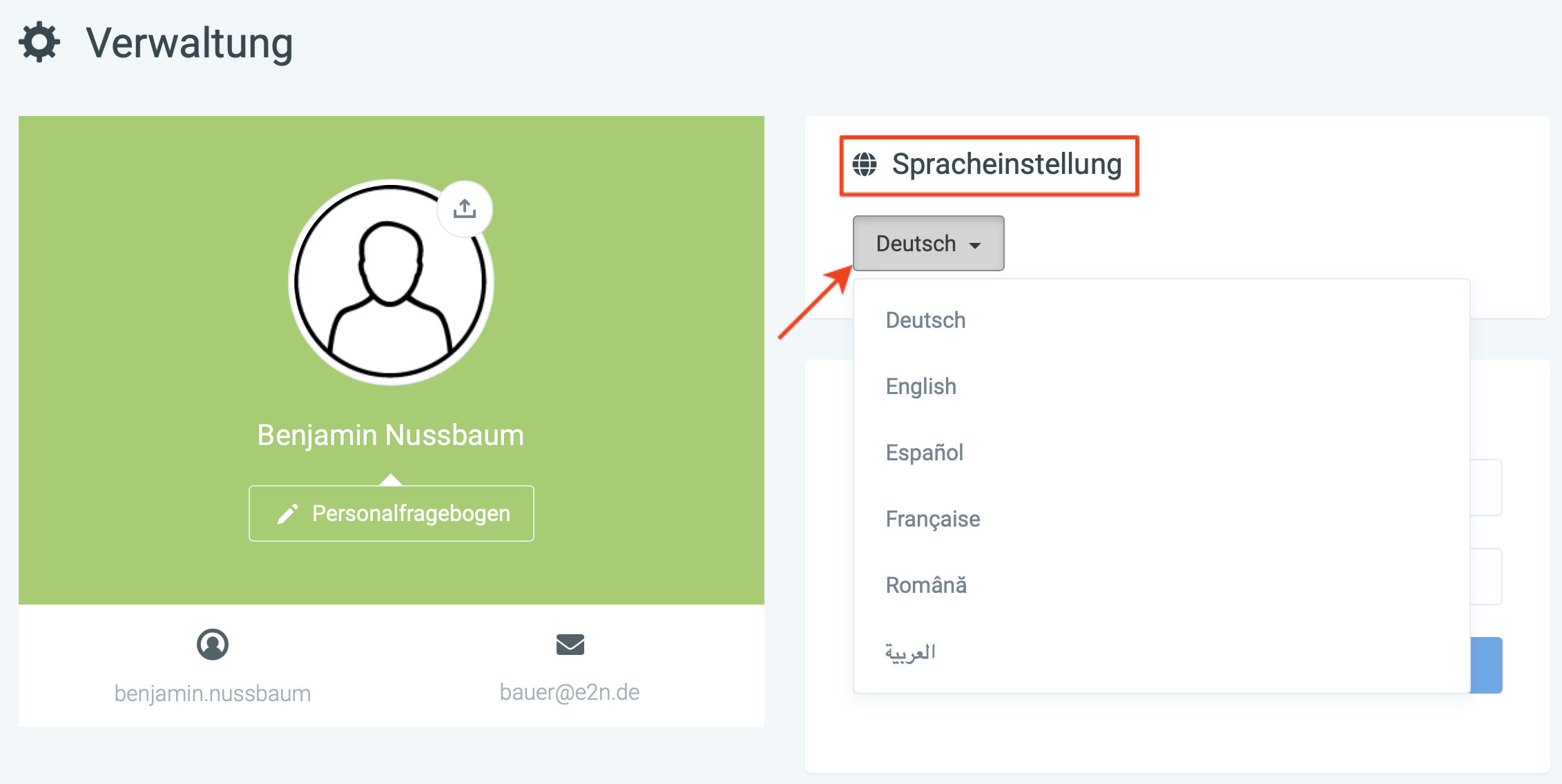 4 Change password
This is exactly what you do in the "Change password" area.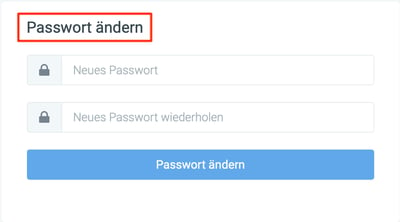 5 Notifications
In the two notification areas of your administration, you use the buttons to set what you want to be notified about and how.
The status message gives you feedback on the clocking in of your working hours.
Thanks to the push notification, you will always be up to date when something changes in your duty roster. Don't worry, you will only receive the push notification when a change in the roster affects you. You can read more about "Notifications" here:
You will also receive shift swap requests via push notifications, if activated.