With the service mode, an E2N employee can remotely access the terminal, update the firmware and import new configurations.
1 Contact our E2N Customes Success Team for advice.
The service must first be authorised by E2N. Please contact a colleague from the support team.
2 Activate via Service button
Click on the arrow to the right of the E2N logo and then on the service button. Confirm the service mode by clicking on the display again.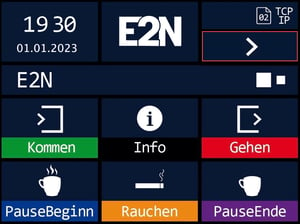 .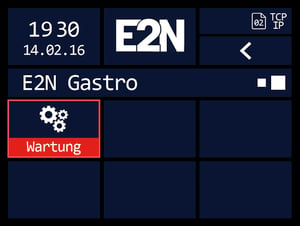 NOTE:
Service mode can only be activated when our support team needs it.