You use qualifications to define which areas of work an employee is suitable for.
To use qualifications, activate the switch under > User > Settings > Employees > Qualifications.
Then you define the qualifications for all employees individually by ticking the work areas for which they are qualified.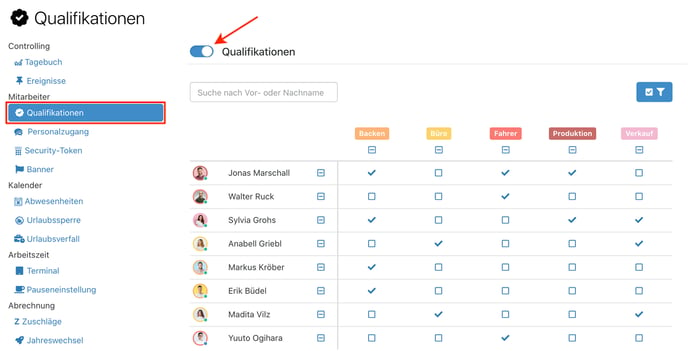 If warnings are activated, the duty roster informs you if you have assigned an employee to a shift even though there is no suitable qualification for this.