Individual break settings
You have the possibility to set up an individual break setting for each employee.
To influence the break settings, first open the employee and then click on "Break settings" in the menu on the left.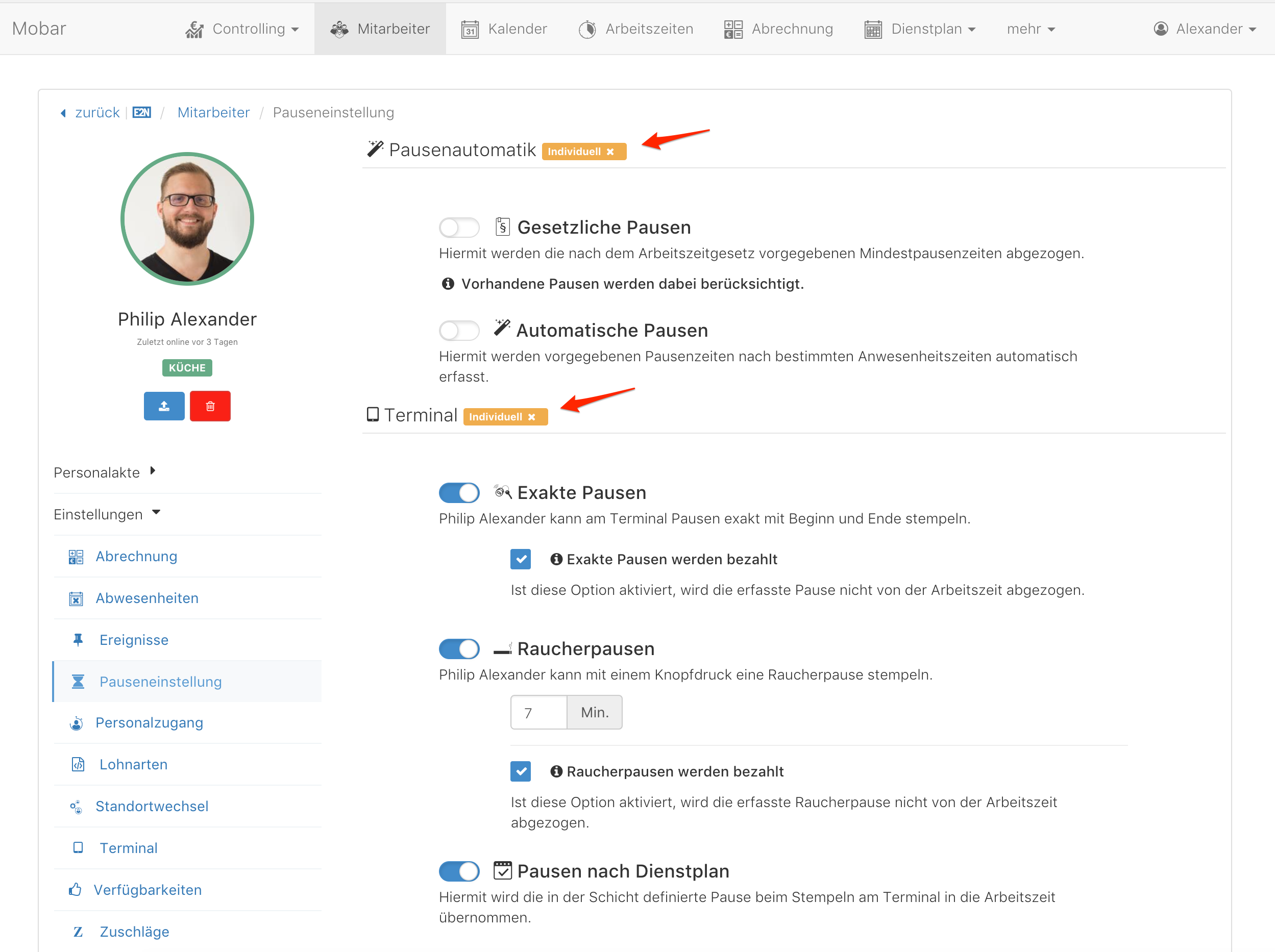 If no settings have been made, the break setting is made for each employee according to the general settings.