Basically, it is not necessary to save your data separately. In case of a termination, you already have all the data ready with the Excel exports of your statements.
Your data is stored securely in the cloud. In the case of an audit, you can access it from anywhere via your manager account.
But if you have cancelled e2n, you have 6 weeks to back up your data before your account is permanently deleted.
But don't worry. In this case, the Excel exports that you created each month for accounting purposes are completely sufficient. These documents contain all accounting-relevant information as well as all SI and tax information that is relevant for the corresponding audits.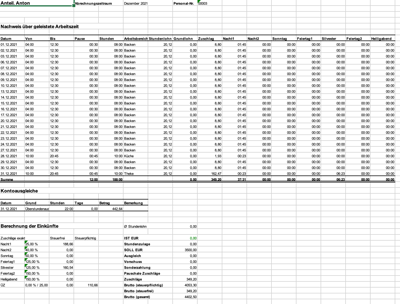 You have not saved the created statements locally? Then simply use the history. Select the missing month under > Payoff and click on the button "History". Here you simply download the most recently created Excel of the respective month from all created settlements.