With our free e2n terminal app, you can easily turn your iPad or Android tablet into a digital time clock.
1 App for iOS
Click on the icon to go directly to the AppStore:

(Requires the current iOS version)
2 App for Android
Click on the icon to go directly to the PlayStore:

(Requires the current Android version)
3 Api-Key
To connect your e2n terminal app to the corresponding location, you need an api key.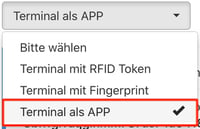 If you have selected "Terminal as App" in the drop-down menu in your settings in e2n under > User > Settings > Working time > Terminal, an api key will be displayed.
Click on "show QR code" below to do the same.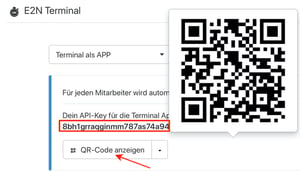 4 Connect Terminal app to your location
After starting the app for the first time, the api-key is now expected as an input or QR code.
Attention:
To set up the api-key in the terminal app, the tablet requires an existing internet connection.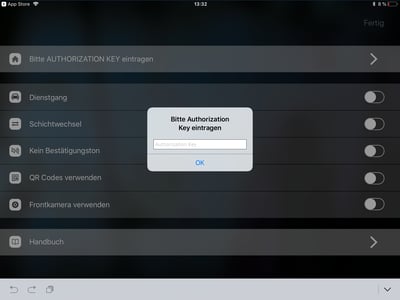 Then click on save and the app will be linked to your account. If the process is successful, the app starts with the buttons Come, Go, Info, Pause start/end, Smoking break.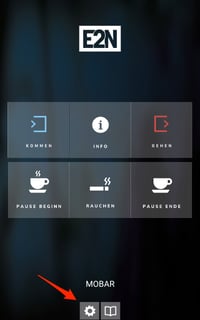 In the administration (cogwheel icon) of the app, you can set functions such as shift changes, tours of duty and QR code scanning.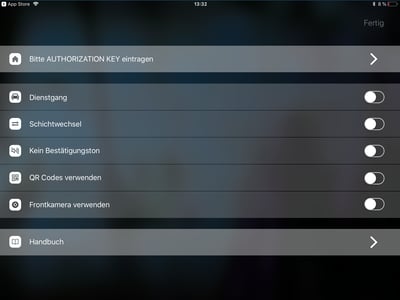 4 e2n ID
In order for an employee to be able to book with the terminal, he needs a unique identification, his e2n ID.
You store these in the employee's master data. If you have selected "Terminal as the App" in the settings, a 4-digit e2n ID is automatically generated for each employee.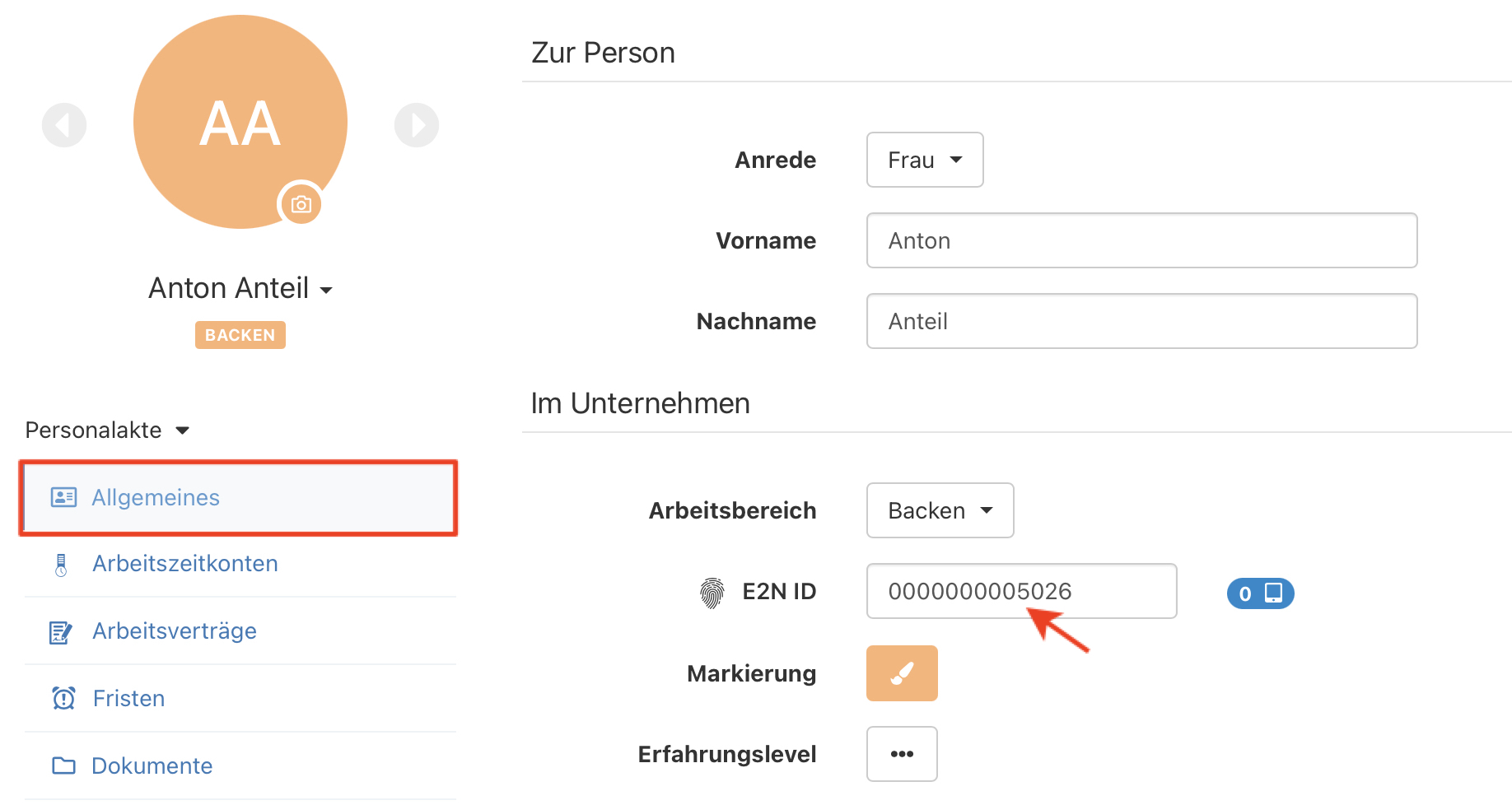 Note:
The E2N ID must also be stored when stamping with QR codes!
5 Booking
If the employee knows his e2n ID, he can book his times at the e2n terminal. To do this, he first selects the action and then enters his number.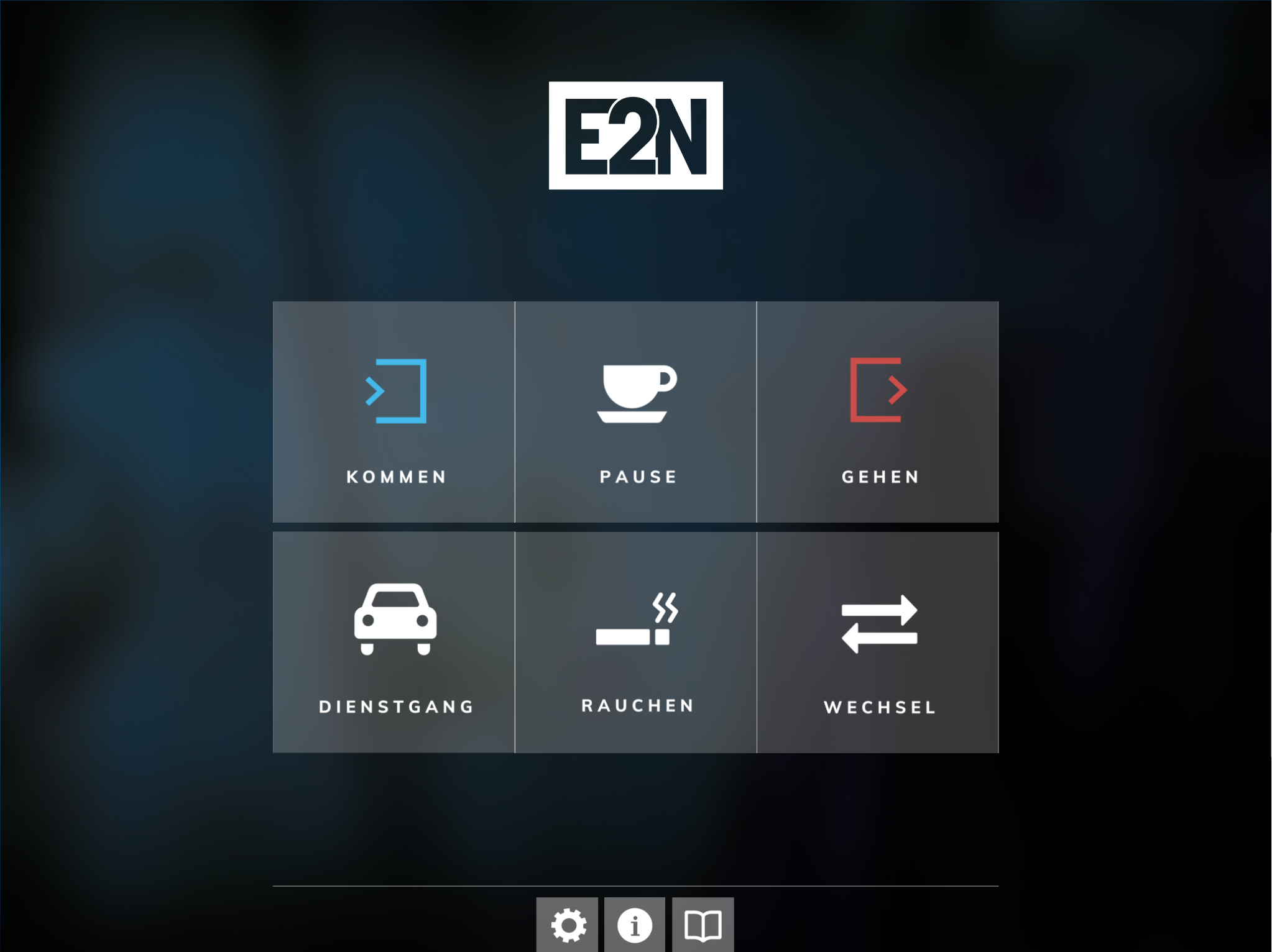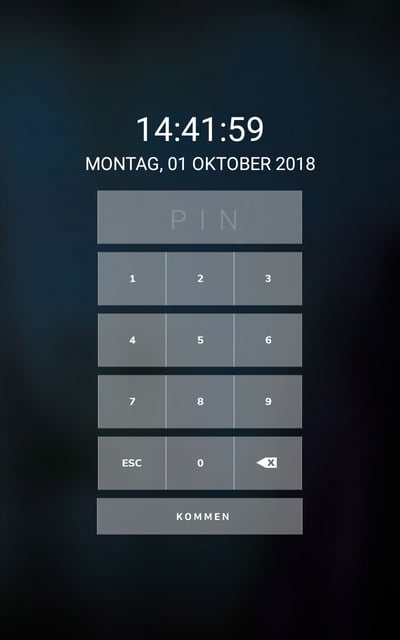 After entering the e2n ID and confirming the booking, it is immediately stored in the system. Please note the information text after the booking. The employee can find the stored e2n ID in his or her ID card app under the QR code symbol.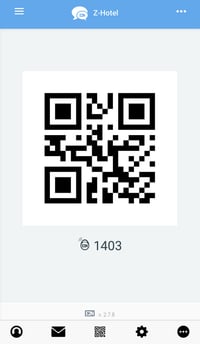 6 Offline mode
If for some reason a connection to our server is not possible, the booking is temporarily stored. After restarting the app or with every new booking, the old bookings are also sent. You can recognise the whole thing by a round circle in the bottom right-hand corner with a number inside.
You can also manually send the open bookings by tapping the circle.
7 Guided access
7.1 ...with iOS
The iPad supports "guided access". This prevents apps other than the e2n terminal from being used.
Here you can read how the whole thing works.
7.2 ...with Android
There is no "Guided Access" function for Android as there is on Apple devices. Instead, there are a number of free apps, such as SureLock, Kiosk Browser Lockdown or Kioware (download from Google Play Store).