You can set up your own shifts from the roster as a calendar subscription in your iPhone or iCal. All shifts from the current and the following month are always displayed.
1 Requirements
iPhone with current iOS version 8.x or higher
Username and password for E2N Perso (perso.e2n.de)
2 Installation iOS
Open the settings on the iPhone.
Then open the Accounts & Passwords menu item.
Add an account now.
Choose others.
Add calendar subscription.
Enter gastro.e2n.de/calendar as the server.
A message appears stating that the user name and password are required.
On the next page, fill in the user name and password with the data from your E2N Perso account.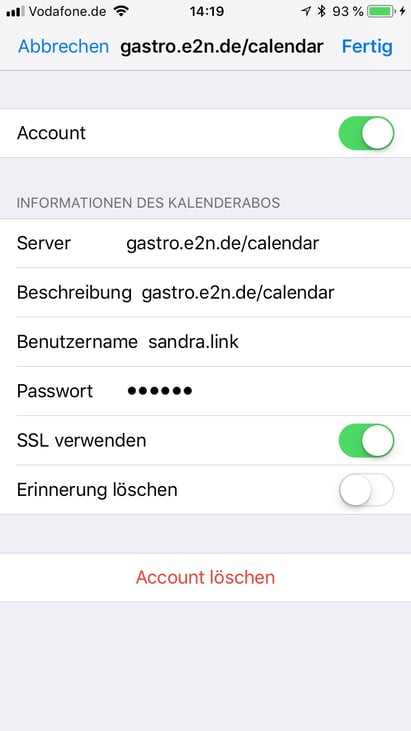 Use SSL must be enabled.
The description can still be adapted.
Then click on Continue.
The account is checked and your shifts are in your calendar.
3 Installation Android
Unfortunately, this is not possible on Android. It is currently not possible to subscribe to password-protected calendars in Google Calendar.