You can find out how to completely remove a staff member from the software here.
You can delete an employee under > Employees > Personnel file > General information via the delete icon (red waste basket) at the bottom right.
NOTE: In order to delete an employee, first you have to remove manually all of the employee's working hours, absences and shifts.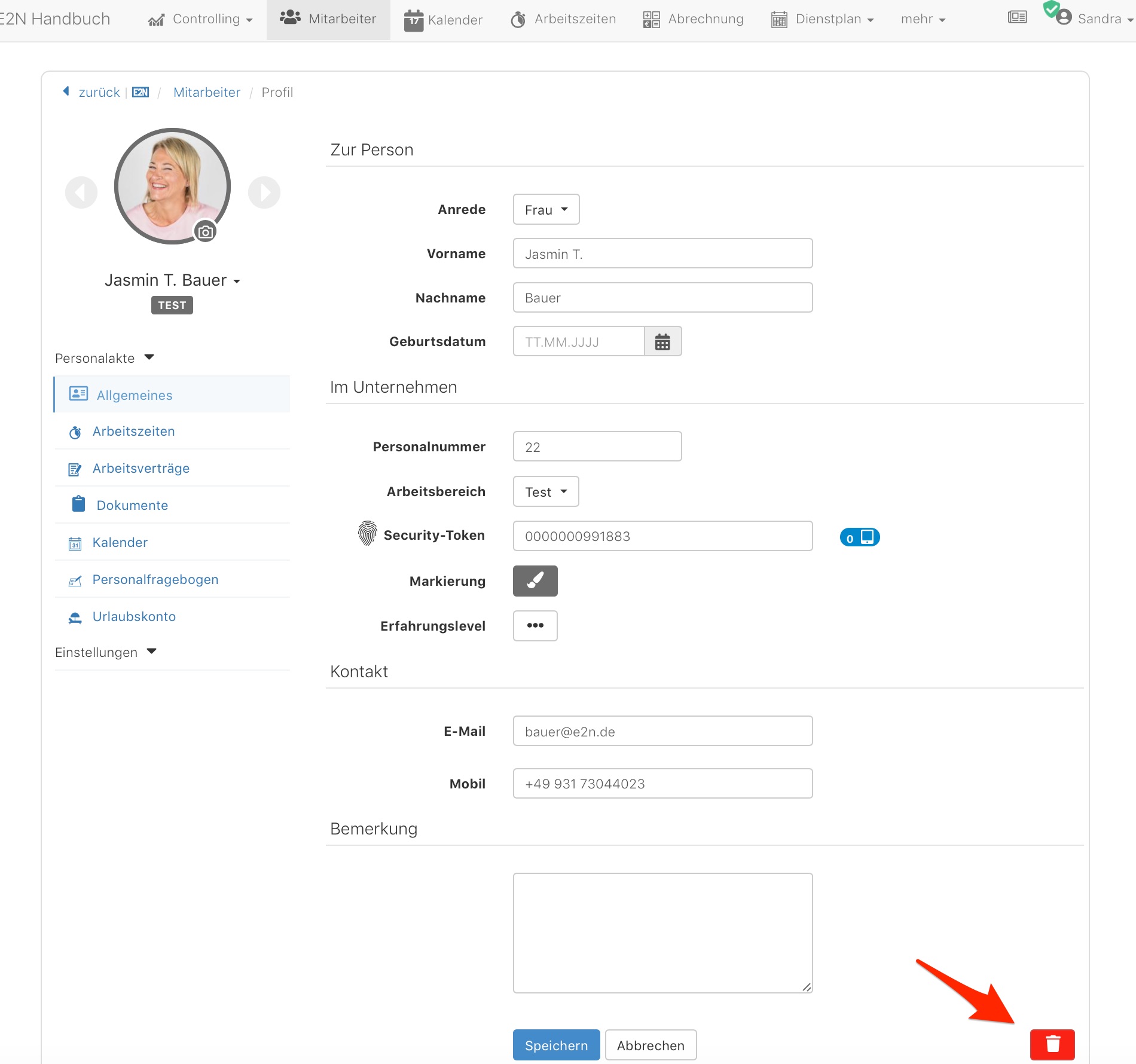 ATTENTION: Deleting an employee removes him/her irrevocably from the software along with all stored data. There is no possibility to restore the data.