You can always see your times in the duty roster. All data are always up to date and available for you from everywhere.
From now on, you can easily call up the duty roster at any time and any place. If you open the "roster" item in the menu on the left, you can select the "shift schedule" or the "personnel plan".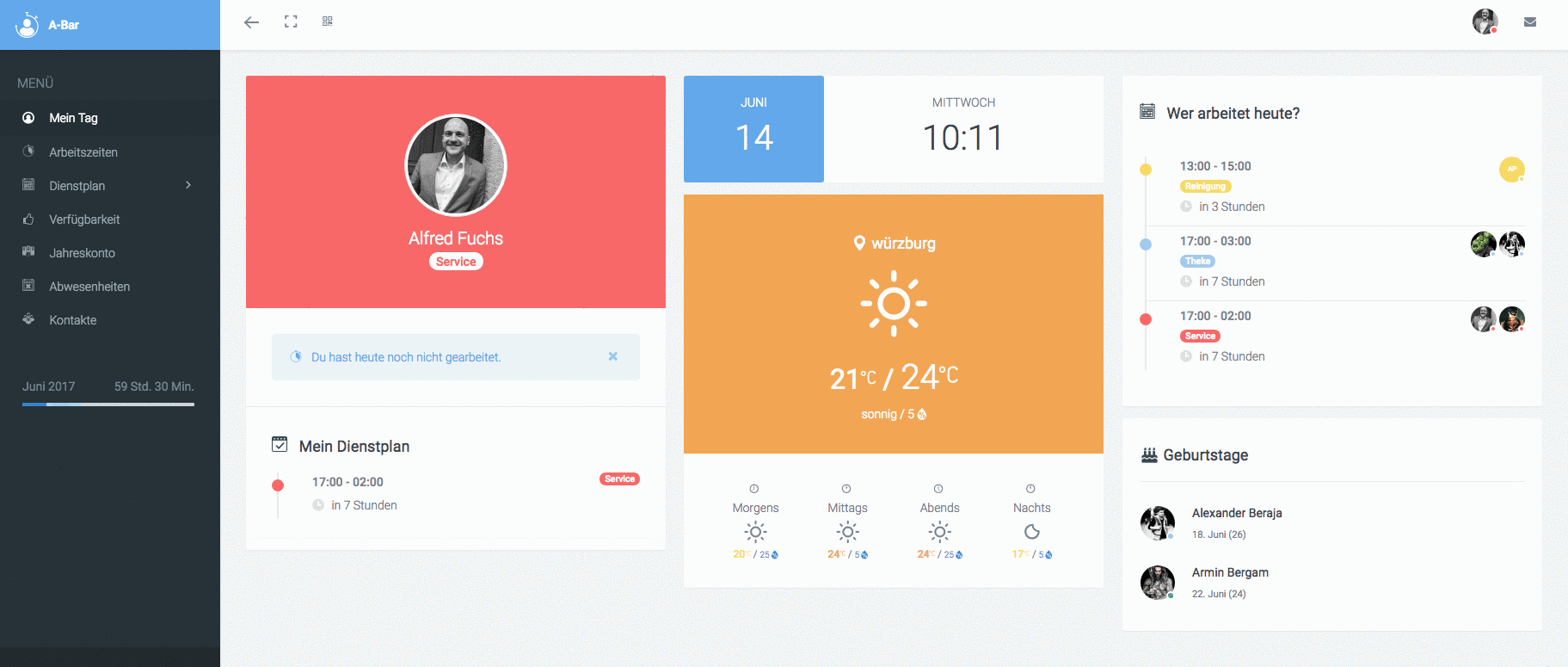 1. Shift schedule
In the shift plan, you can choose between the weekly and the daily view. Even if you are not assigned, you can always see who has to work at the moment. If generally important information are deposited for a day, you will see it in your shift.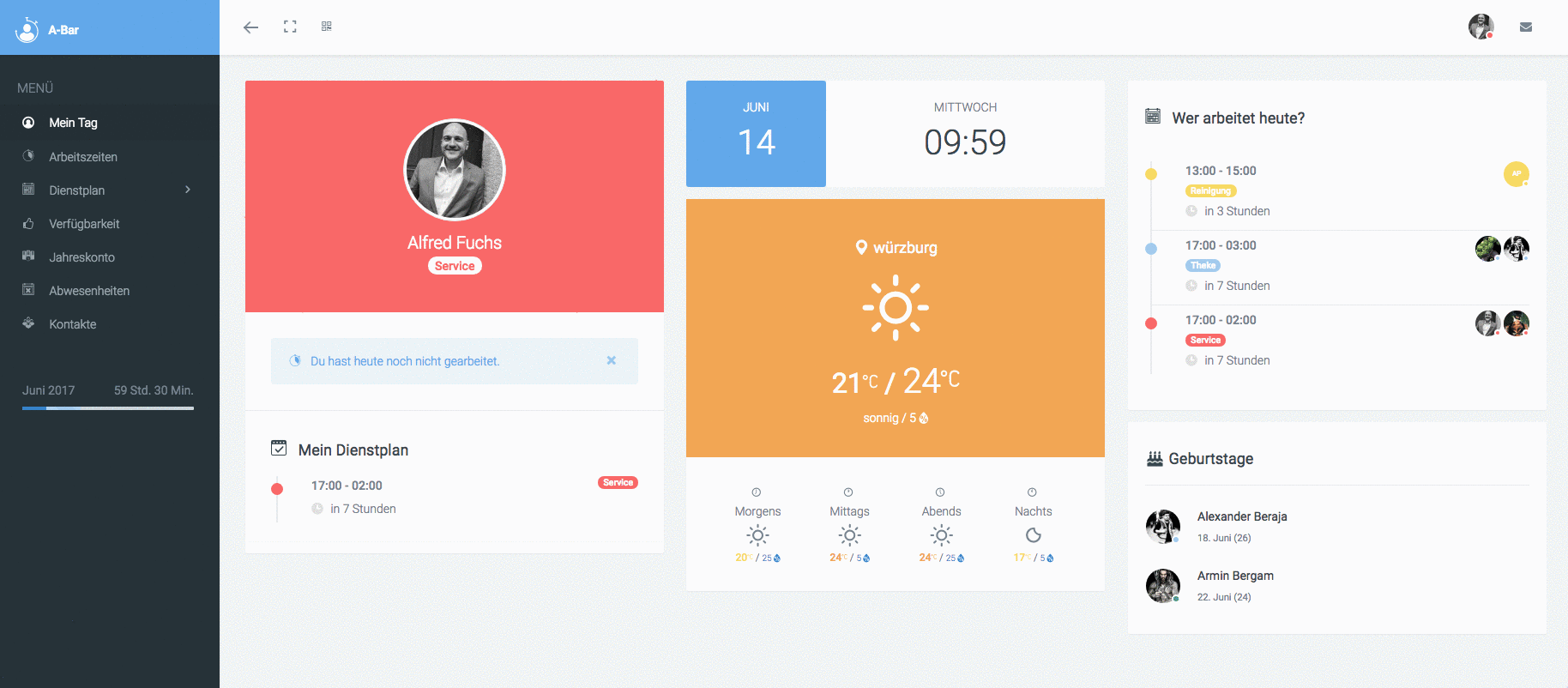 If you have deposited your own information, it will be displayed in your shift.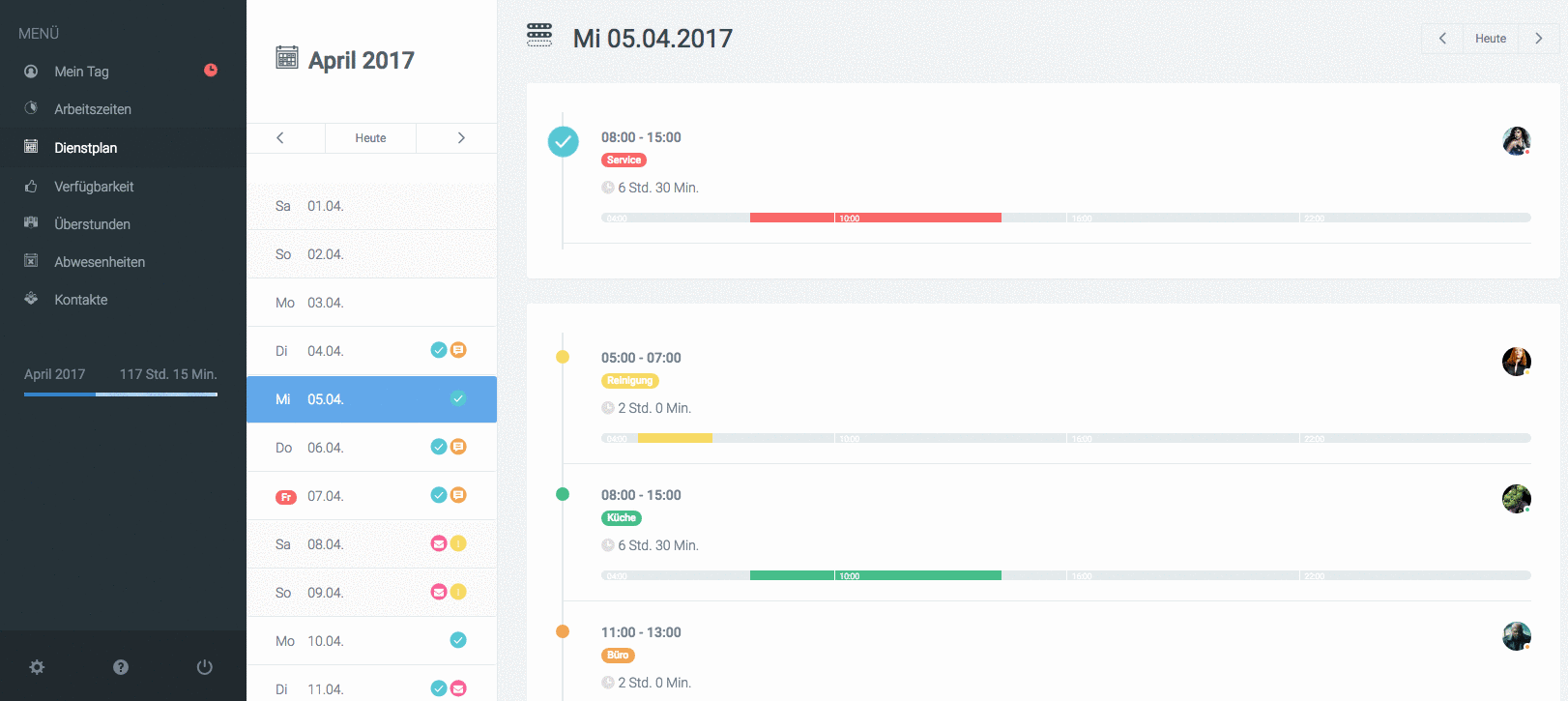 2. Personnel plan
The personnel plan is always illustrated in the weekly view. With the appropriate settings, you can see immediately who you are working with this week.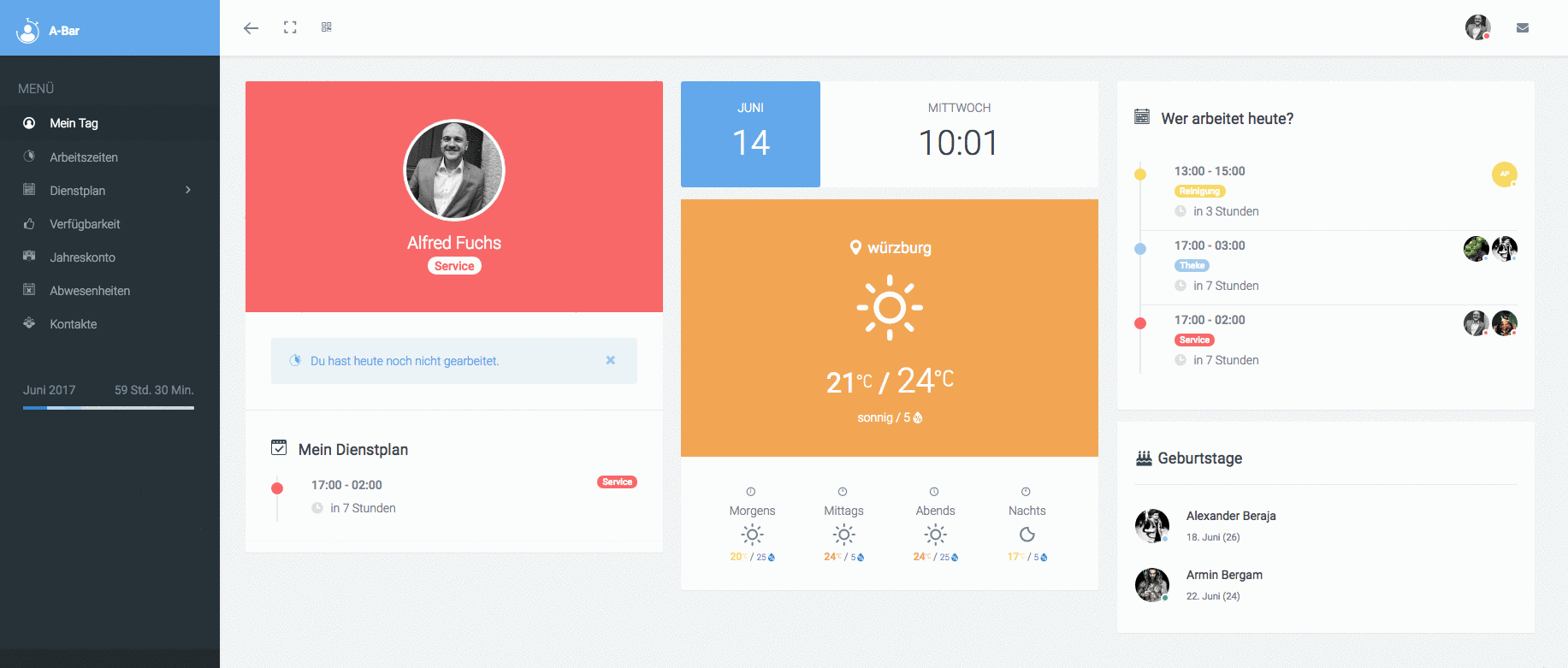 3. Always up to date in the duty roster
If your company changes something in the duty roster, this is automatically updated in your duty roster. So you always have the latest data at hand and are always up to date. As you wish it is possible to browse through past and future calendar weeks. Please remember that the stated end times do not necessarily mean the actual end of work. Your company have to specify an approximate period of time in order to be able to calculate better.