With our helloTESS! interface, it is possible to have the daily turnover automatically entered into the diary every 15 minutes. We support both individual cash registers and branch structures here.
1 helloTESS! POS system
With the helloTESS! iPad® POS system and ERP for the catering industry, you can effortlessly take orders, make payments at the table, analyse business with reports and retain customers with loyalty and CRM functions.
2 Setup
To set up the checkout, you need a back office URL and an API key from helloTESS!
After you have entered and saved both, the store selection will appear if the data is correct. Select the correct store here and save again.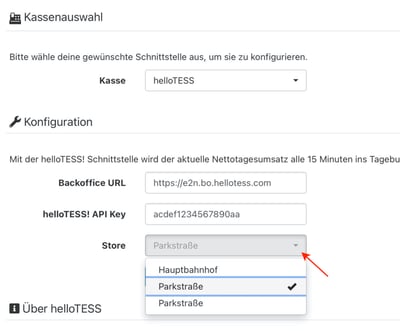 The interface is already set up.
If you have any questions, simply contact our Customer Success Team. We will be happy to help you.